Air Canada and Shoppers Drug Mart Collaborate to Offer Pre-Travel PCR Testing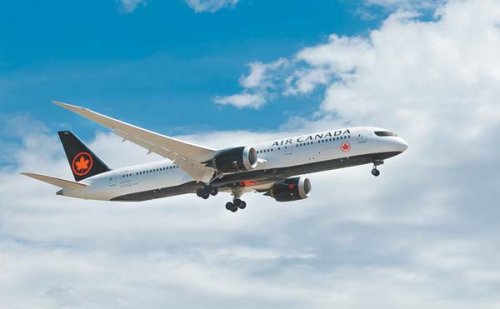 Starting December 7th, private COVID-19 testing will be available at select Shoppers Drug Mart locations in Ontario, Alberta and British Columbia for asymptomatic individuals who require a negative COVID-19 test within 24-48 hours in preparation for an upcoming international flight.
Of the 67 countries that are currently open for Canadians to travel to, 40 of them require a recent negative PCR test result for entry without quarantine.
Hawaii also requires a recent negative PCR test, and it looks like Hawaii has approved these test results from Shoppers Drug Mart for entry without quarantine. More info about the requirements for Hawaii can be found here.


You can sign-up to receive an email notification when International Outbound Travel COVID-19 Testing is available to book your appointment, if you are eligible, by going to: https://www1.shoppersdrugmart.ca/en/covid19


In order to be tested you must:
1. Have an upcoming flight and can provide flight details as confirmation
2. Be asymptomatic (you have no symptoms of COVID-19)*
3. Have not been in contact with someone known to have COVID-19 within the past 14 days**
4. Have not travelled outside of Canada within the last 14 days
5. Have not been advised to get tested for COVID-19 by your local public health unit due to exposure to a confirmed case or as part of an outbreak investigation
6. Have not been advised to get tested for COVID-19 through an exposure notification through the COVID-19 app
7. Have not been diagnosed with COVID-19 within the past 30 days


What is the fee for the COVID-19 test and where do I pay?
The cost of the test will be available once bookings for Ontario and British Columbia are being accepted on December 7th. You will be able to pay online on the accredited testing lab's online portal and the fee will be charged by the testing lab upon booking.
This test is not covered by provincial health care programs; however, it may be covered under private insurance plans if you have one. Please contact your benefits provider for more information.
(my guess: it will be $150 CAD, this is what DynaLIFE is charging in Alberta in collaboration with Westjet)


How do I know what the testing requirements are for my destination?
Go to https://ydeals.com/where-canadians-can-travel for a summary of the testing requirements, for each country (and Hawaii).


People That Liked This Page Also Liked:
| | |
| --- | --- |
| | You may also want to check out pages that were tagged with: |
| | |
Be The First To Know About The Next Amazing Deal!
Head to the
YYZ Deals Alerts Page
where you can choose to be notified by e-mail, Facebook, Twitter, or RSS Feed the moment an amazing travel deal from Toronto is found.
Setting up alerts allows you to be one of the first to see a new deal, before it sells out.
And don't worry, alerts are only sent when it's truly an amazing deal.
Like Our Site? Follow Us!
Comments from Facebookers
Comments from Everyone Else