Tagged Pages Archive | Southern Africa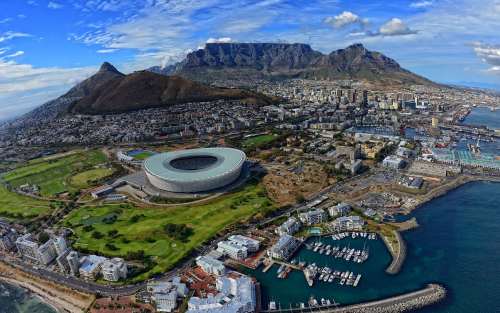 KLM just dropped the price of their flights from Toronto to Cape Town, South Africa (CPT) to an unusually low price of $812 roundtrip including taxes. This is approximately 30% below the typical best price seen on this route.
The cheap dates look to be available between January and April 2015. Here's how to find them...
1. Start with a search on Google Flights, like this....
https://www.google.ca/flights/#search;f=YYZ,YTZ;t=CPT;d=2015-01-21;r=2015-01-28
2. Click on the little graph icon, just below the date on the right hand side...

3. Adjust the trip length at the bottom, right below the bar graphs.

4. Browse for date combinations that come up as $812. For example, Feb 3-13 is showing as $812.
Click on a date combination that interests you. Pick your outbound and return flight.
Click on the 'Book with Delta' or 'Book with KLM' links, which will take you directly to the booking page on either Delta's website or KLM's website.

NOTE: The flight is a codeshare, so even when you book through the Delta website (which appears to be slightly cheaper), you are still actually flying with KLM.
When is a good time to go?
January through April are all pretty ideal months to visit Cape Town. January through March have fairly hot temperatures (highs of 24-25C), while April is simply warm (highs of around 22C).

Will I get ebola?
You may want to look at the map on the CDC website to see just how far away the closest reported case of ebola is to South Africa. (Hint: Africa is huge, and it's very, very, far).
But there's no doubt that this price drop is likely related to ebola fears, and tourism everywhere on the continent of Africa has suffered greatly. Sometimes the general public's ignorance can be the rational traveler's gain.
Thanks to Rishi in the YYZ Deals Facebook Group for finding and sharing this deal.
For live discussion of this deal, or to get some amazing travel advice from over 17,200 travel junkies in Toronto , join us in the YYZ Deals Facebook Group
Hit Like if you like this deal! Click Share to show your friends on Facebook.
Read more


Right now KLM has some of those strange fares in their system, where it's really cheap to fly out of a U.S. city and back into a Canadian one, for far cheaper than a roundtrip out of either country.
Read more


Whoa, there are some ridiculously cheap flights to Africa at the moment!
Read more