Tagged Pages Archive | Eastern Europe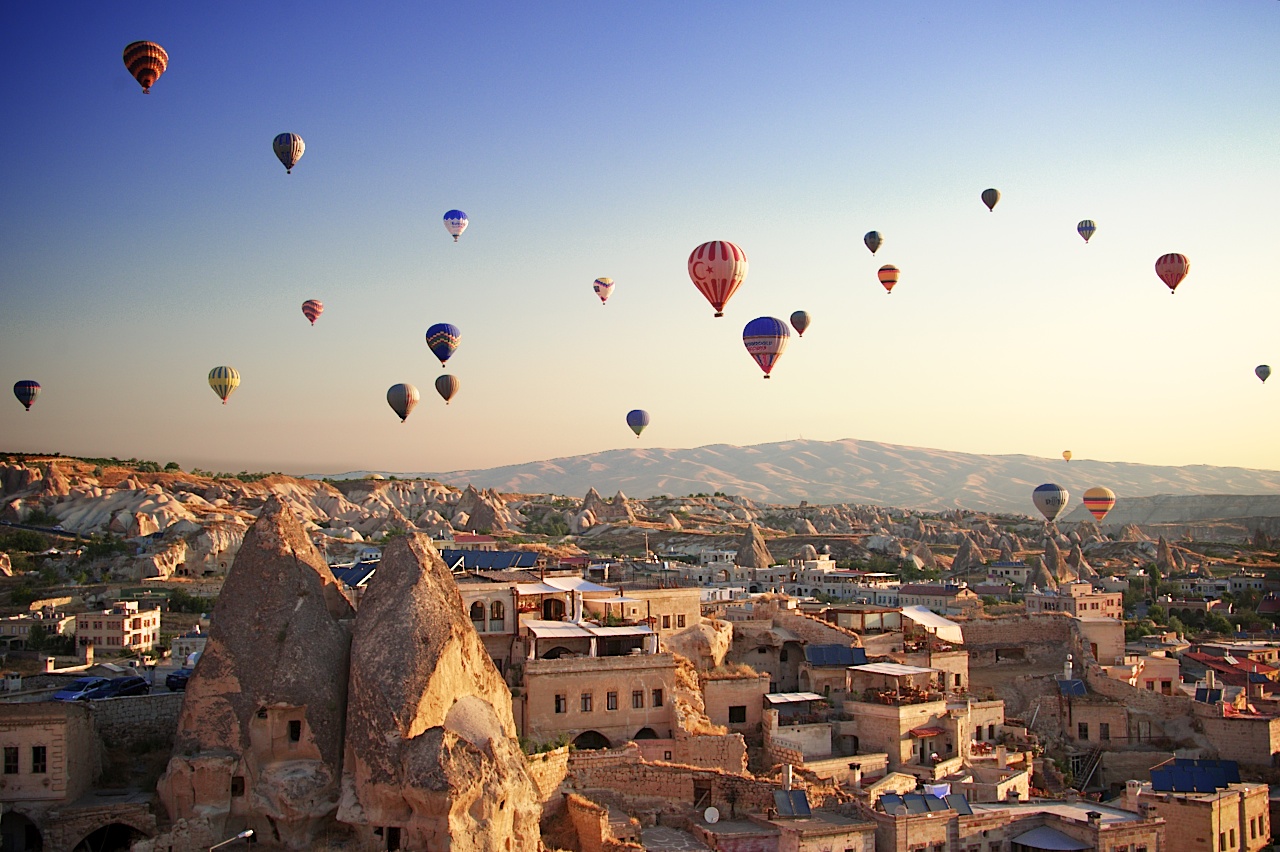 Air France

, KLM, and Delta are showing some really cheap prices from Toronto to Istanbul, Turkey (IST) in their systems right now.
Istanbul, Turkey
The easiest way to see which date combinations are available is to start your search with Google Flights Explore, like this...
https://www.google.ca/flights/explore/#explore;f=YYZ;t=IST,SAW;li=10;lx=14
If you need to browse past February 2015, you may need to use these links:
February 2015 - March 2015 - April 2015
Once you've found a date combination you like, try a 3 day flexible date search on Kayak
From Kayak, you can click through to a number of different sites to book the fare, such as KLM's own website,
example screenshot from KLM.com...
As far as I can tell, the available date range is quite large, from around October 20, 2014 to about mid April 2015.
Tel-Aviv, Israel
Similarly, there were also some pretty ridiculous price drops to Tel-Aviv, Israel (TLV). Yes, flights to Israel for under $600 return, including taxes. Crazy.
Start your search in a similar fashion, using Google Flights Explore again...
https://www.google.ca/flights/explore/#explore;f=YYZ;t=TLV;li=11;lx=14
And then try your search again on Kayak, and then click through from Kayak to a booking site (such as KLM's own website).
Europe
There have also been some price drops from Toronto to a few places in Europe across the same date range (October through April) on Air France, KLM, and Delta, and Alitalia.
Here are the European cities that seem to have dropped, from what I can see:
(prices are roundtrip, including taxes, in $CAD)
Dublin, Ireland (DUB) - $572
Luxembourg (LUX) - $580 - just added
Brussels, Belgium (BRU) - $588
Basel, Switzerland (BSL) - $599
Geneva, Switzerland (GVA) - $602
Copenhagen, Denmark (CPH) - $610
Munich, Germany (MUC) - $675
Newcastle, England (NCL) - $677
Glasgow, Scotland (GLA) - $679
Edinburgh, Scotland (EDI) - $683
For the flights to Europe, again, you might want to start with Google Flights Explore. Start with a search from Toronto (YYZ) to Europe.
Also keep in mind that with Air France you can usually get a free extended stopover in Paris, France on your way to your destination city. The same goes for Amsterdam with KLM.
Multi City Trips
You can also find some great multi-city trips, involving Paris or Amsterdam, and the destinations listed above.
For example, here's a flight from Toronto to Istanbul (IST) for 5 days, then Istanbul to Paris (CDG) for 2 days, and then the flight back home from Paris to Toronto (YYZ) - all for under $650 CAD including taxes, and it's even over the Family Day long weekend.
I've found that Orbitz is a good place for verifying and booking these Multi-City flights. Just change the flight type from Round Trip to Multi-City when you start your search.
Here's a screenshot of the example Multi-City flight above:
(Note: Orbitz displays prices in $USD)
If anyone spots any other European destinations that have dropped in a similar fashion, share what you find, to help others. These are not advertised price drops, so it's impossible to say how long they will last.
For live discussion of this deal, or to get some amazing travel advice from over 13,500 travel junkies in Toronto , join the YYZ Deals Facebook Group
Hit Like if you like this deal! Click Share to show your friends on Facebook.
Read more


Read more


Back in mid June, KLM Canada held a little contest that resulted in some temporarily amazing prices to Istanbul from across the country. Judging by the number of e-mails, Tweets, and Facebook messages I received, I think it's safe to say there will be thousands more Canadians than usual visiting Turkey later this year and in the spring of 2013.
Read more


I've been waiting a long time for this! Turkey has always been near the top of my list of places on this planet that I want to check out (and it's a long list). Fares are rarely cheap though, and usually hover around a minimum of $1100-$1200 roundtrip after taxes.
Read more


UPDATE:
Read more


LOT Polish Airlines looks to have just dropped some of their flights to Warsaw, Poland down to 40% less than their closest competition.
Read more


The onslaught of amazing deals on Air Transat continues.
Read more


Every now and then LOT Airlines seems to cough up some really cheap flights to Warsaw, Poland. I tend to take notice when they drop to be about 40% less than the next cheapest airline.
Read more


And it's a pretty big 'but'. It's on Aerovsit Airlines, an airline that has an official 2 star ranking over at Skytrax
Read more