Tagged Pages Archive | Eastern Canada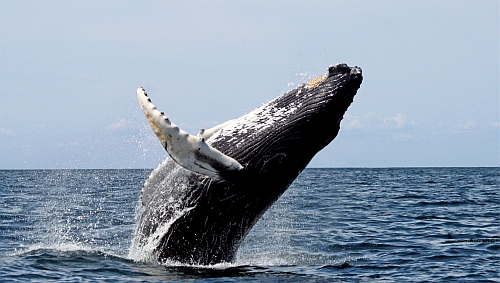 A rare opportunity to fly from Toronto to Newfoundland over a holiday period for about 45% less than the usual best price.
Sunwing

has dropped the price of their Labour Day flights from Toronto to St. John's (YYT) down to $239 roundtrip including taxes.
How this compares to the best prices from the other airlines at the moment: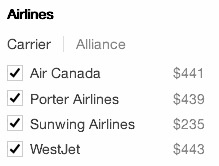 How to find and book this deal
1. Go to www.sunwing.ca
2. Click on the 'Flights' selection
3. Search for a flight from Toronto (YYZ) to St. John's, Newfoundland (YYT)
Use a departure date of: Sep 1, 2, or 3
Use a return date of: Sep 4, 7, 8, or 9
screenshot of verified price page from Sunwing.ca

UPDATE 1 @ 9:39 PM EST
- If the price is different on the final page, it means that particular date combination has sold out of the $239 seats.
Sep 2-9 is still verifying at $239 for example.
Sep 1-8 is now coming back at a higher price..
UPDATE 2 - July 6 @ 11:23 AM EST
- All date combinations now seem to be verifying for more than $239, so it looks to be completely sold out at the moment.
But where to stay?
Have a look on AirBNB. They're currently showing 20 listings for under $100 CAD per night in St. John's around these dates.
A listing with good potential...
Home away from home,downtown!

- $55 CAD/night, rated 5.0 out of 5 after 50 reviews.
For live discussion of this deal, or to get some amazing travel advice (about anywhere) from your 27,700 fellow passengers in Toronto, join us in the
YYZ Deals Facebook Group.
Special thanks to Rishi 'The One' Modi for being the first to spot this deal and share it with the group.
Hit Like if you like this deal! Click Share to show your friends on Facebook.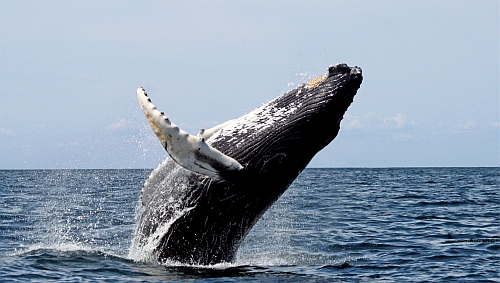 Read more